Office Information Technology (425)
This program can be completed entirely Online with the exception of CSCI 2275.
Nature of Profession
Individuals trained in office information technology provide important support services which meet the increasing complex demands of the modern office. Trained in traditional office skills as well as versed in information communications and up-to-date computer and office software applications, the office professional is a fundamental part of today's business and office team. You will be prepared with a strong foundation in Microsoft technologies. The coursework in this program will prepare you to sit for the Microsoft Office Specialist (MOS) exams.
To learn more about careers related to the Office Information Technology Program view:
Earn Industry Certifications
The coursework in this program will prepare you to sit for the Microsoft Office Specialist (MOS) exams. Earning the designation of Microsoft Office Specialist can help your résumé stand out in today's competitive job market and broaden your employment opportunities by validating those skills employers are seeking. Below is a list of the different certifications that students can obtain as they move through the program:
Microsoft Word
Microsoft Excel
Microsoft Access
Microsoft Outlook
Microsoft PowerPoint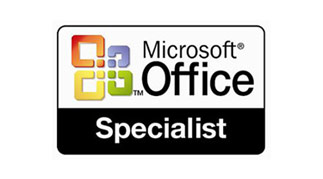 Courses
First Semester
Second Semester
Third Semester
Fourth Semester
Program Total: 62
Request More Info / Contact Us
Faculty