Connect to College Days
Visitation Days for Prospective College Students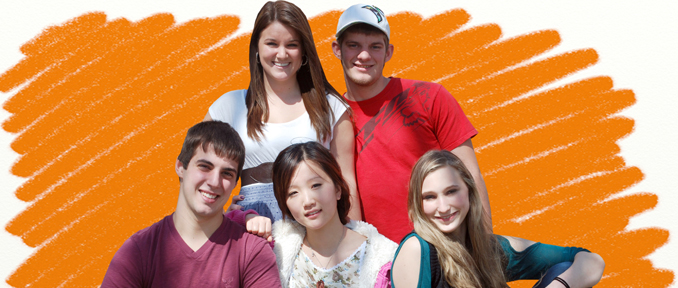 Are you thinking about attending college but have questions about what you need to do or even where to start? We're here to help! Stop by to learn about the admission process, majors, student life, college success strategies and more.
Connect to College Days will allow Southern State's tutors, advisors, coaches and career staff to share knowledge and strategies essential to being a successful college student via informational sessions and interactive activites in the following areas:
Choosing the right career/major – Discover programs that will get you on the right path to your ideal career.
Getting college ready – Learn about placement testing and what courses you qualify for.
Staying on top of academic work – Understand how to use a syllabus, campus resources and time effectively.
Creating an academic plan – Develop a plan with an advisor to complete a degree in a timely manner.
Avoiding costly mistakes – Learn about sequencing, maximum time frame, starting prerequisites and other financial items.
Maintaining a high GPA – Discover how to use a GPA calculator to monitor grades and learn when to consider retaking or withdrawing from a course.
Learning "college speak" – Learn various terms that will help you through your college career.
Event Details
We'd love the opportunity to get to know you (and for you to get to know us) at any of our Connect to College Days. Simply pick the time and location most convenient for you and we'll see you there!
Central Campus (Hillsboro)
Friday, October 14, 2016 @ 9am–12pm (check in at 8:30am)
Fayette Campus (Washington CH)
Friday, October 28, 2016 @ 9am–12pm (check in at 8:30am)
North Campus (Wilmington)
Friday, November 4, 2016 @ 9am–12pm (check in at 8:30am)
For more information on the event, please contact Jim Barnett at 800.628.7722 x2677 or jbarnett11@sscc.edu.
Thinking about attending?
Great! Let us know so we can plan for your visit.
Please email Jim Barnett at jbarnett11@sscc.edu and include your name, campus/date you would like to attend, how many people are coming with you, and any questions you may have.
We look forward to meeting you!